Universal Keyboard Protector
One size fits all keyboards!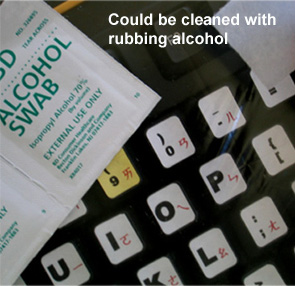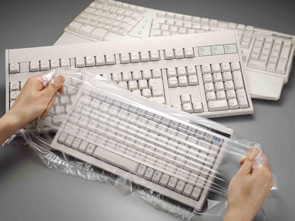 The Rota X-style Universal Keyboard Protector is made from very strong & durable material which gives it a long life span.Easy installation (one step only).The installation of Rota's Patent pending X-Style adjustable elastic tape is a quick and easy procedure. The protector covers the full keyboard and allows the user the ability to type like there was no cover present. The fit is perfect for every model keyboard on the market.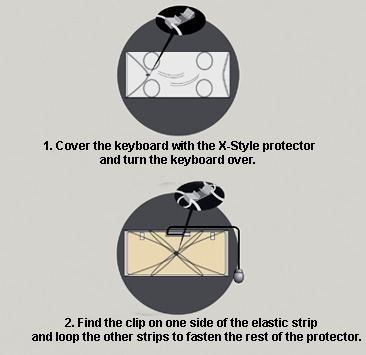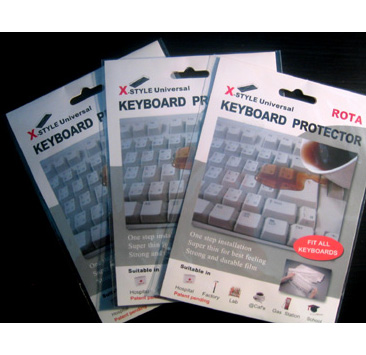 Specification:
Item No: RT-XU001
Material : TPU.
Color: Transparent.
Thickness: 0.025 mm (0.01").
Dimension: 520x270mm(20.5"x10.6")
Package:
1 PC:
Dimension: 190x140 mm(7.5"x5.5")
Weight: 16 gram(0.56 ounce).
20 PCs in inner box:
Dimension: 195x145x80 mm(7.7"x5.7"x3.2").
Weight: 0.41Kgs(14.5 ounce).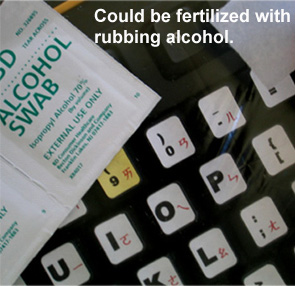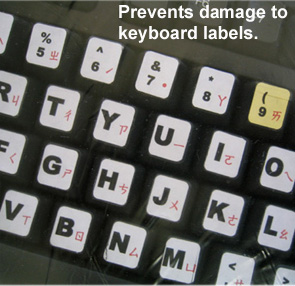 Applications of the X-style universal keyboard protector:
Hospitals, internet coffee, factories, workshops, warehouses, mechanic garages, laboratories, restaurants, research centers, classrooms, offices...etc.

Worldwide Patent Pending!
---
ROTA America, Inc.Tel: 408-705-2077
Fax: 408-532-6766Email: sales@keyboardprotector.com
(C) 2003 ROTA AMERICA, INC. All Rights Reserved.