Universal Memory Card Case
All in one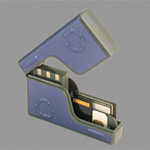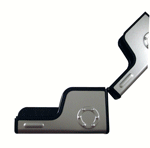 This combination of universal memory card and battery cases can hold different types of memory cards and battery simultaneously. It is a terrific product for users who own digital cameras, PDA's or mp3 users who need extra memory cards and batteries. The product is Versatile, light, and very attractively designed.
Model Number: RT-UMC001
7 in one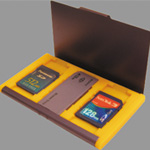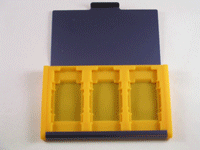 7 in 1 MEMORY CARD CASE
Our product was designed for users who need carry 6 kinds of memory cards and many cell phone SIM cards when they go out for business trip, taking pictures or other purposes. It was designed to be compact and the designed shape make it very convenient to store and carry memory cards & cell phone SIM cards.
Model No.: RT-MCC002B
---
ROTA America, Inc.
Tel: 408-705-2077
Fax: 408-532-6766Email: sales@keyboardprotector.com

(C) 2003 ROTA AMERICA, INC. All Rights Reserved.